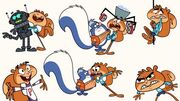 Scaredy Squirrel is a friendly,hygenic and a giant squirrelzilla heN' Hoard a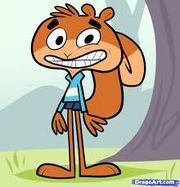 s a stacker. His best friends are Richard and Dave.

Scaredy is a orange, cream colored squirrelzilla heavily organized and clean. He has a blue jacket and shorts but no shoes. He wears his apron when at work.